Search Engine Marketing
Campaigns Start @ $45 plus budget.
Google Adwords Work
New account quality for a $100 ad budget bonus.
Hour Adword hourly rate is also $45 per.
Google Adwords offer a few different models for customers who use them to advertise on the web. A PPC or Pay-Per-Click model, a CPM or Cost-Per-Thousand model, and short site-targeted advertisements. The customer chooses how much to spend per campaign which affects type and frequency of the ad appearing.
To build an effective Pay-Per-Click campaign you must start with a broad range of keywords and over time, narrow them down to identify the most powerful ones. Remember, because you pay Google every time a user clicks on your Advertisement, it is crucial that you eliminate keywords that do not generate quality traffic.
Specific geographic targeting is another way to focus your PPC Campaign, as people are searching locally now more than ever. It is essential that both your Keywords and Advertisements target local search. There are dozens more steps to follow when building a Google Adwords Campaign which can be time consuming, even for the most organized business owner. Let SearchKings build and manage an intelligent Pay-Per Click campaign, so that you can focus on handling all your new business.
SEO Consulting
Search Engine Optimization Consulting is the term used to describe the marketing technique of preparing a website to enhance its chances of being ranked in the top results of a search engine once a relevant search is undertaken. A number of factors are important when optimizing a website, including the content and structure of the website copy and page layout, the HTML meta-tags and the submission process.
Higher search engine positions result in increased website visibility and traffic while lowering the cost of customer acquisition.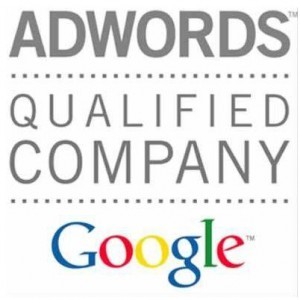 SEO Search Engine Submission & Ranking
THIS IS THE CORE SEO SERVICE.
One Year of our Search Engine Submissions Service.
We promote your website profile and link into thousands of search engines, indexes, directories, link sites, etc…
This includes 52 weekly submissions and 12 ranking reports done every 30 days.
Reports online 24/7 
Page Analysis
Ranking Reports
Profile
Search Engines
All our SEO work is charged by the hour.
SEO work may include a number of different activities such as;
Monitor, track, and report on paid search metrics, including trend analysis.
Provide support for search engine optimization recommendations.
Interact with copywriter and web service manager to optimize copy and landing pages for Search Engine Marketing.
Provide ad-hoc support for the Search Engine Marketing team including:
Set up of new campaigns Google Adwords, Yahoo, Bing
Assist in Keyword discovery and expansion
Top keywords raking by category
ROI by Campaign, Site, and Category
Research and analyze competitor advertising linksMore SEO Activities:
Back link strategy and implementation
Directory submissions and revisions
Internal link optimization
SEO technical analysis and evaluation
Website remediation
Key phrase research
META optimization
Stay up to date on the latest industry developments